Otley Christmas Tree Festival photo gallery and reviews
Image Gallery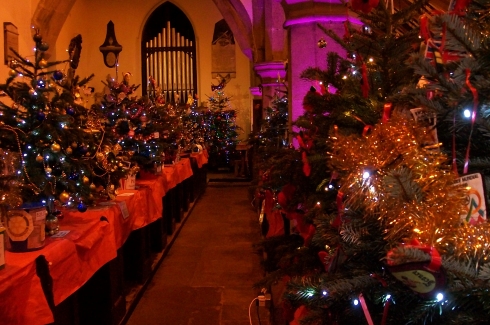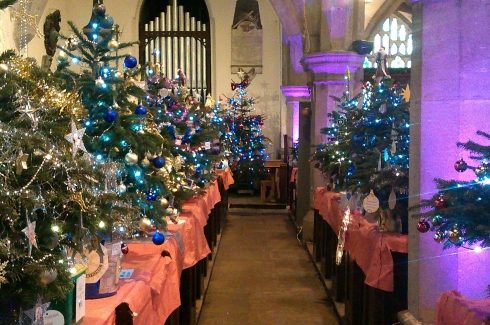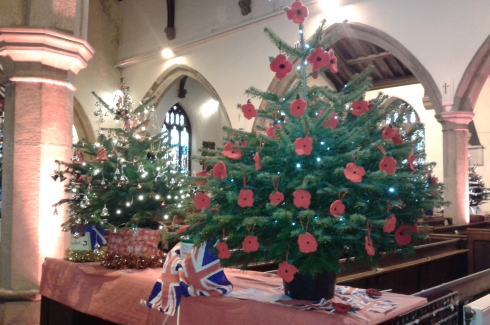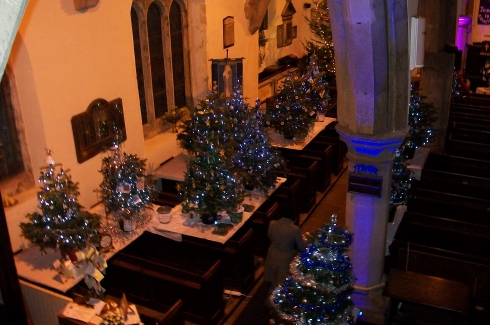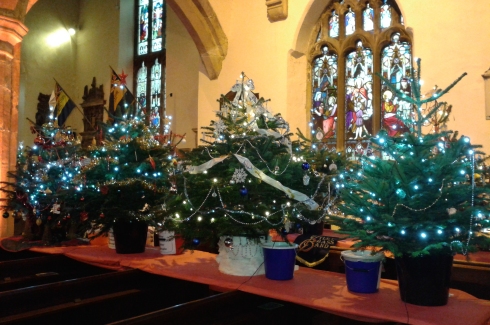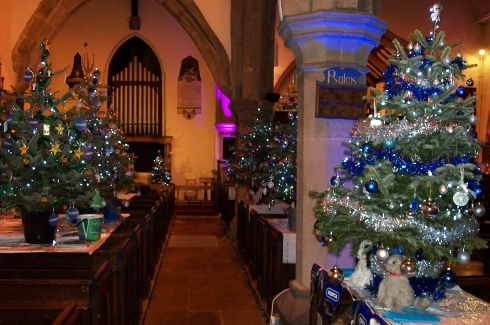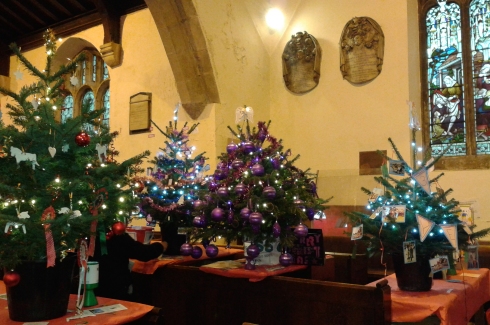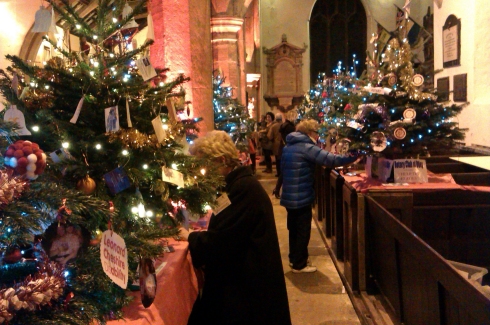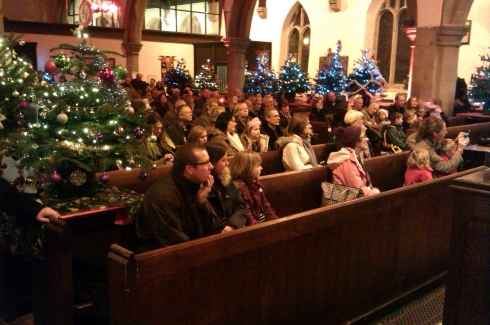 Reviews
Otley Christmas Tree Festival twinkles again
Undeterred by inclement wet and windy weather the 4th Otley Chamber of Trade Christmas Tree Festival again experienced a bumper turnout from locals and afar.
The Visitors book this year featured Castleford, Birmingham, Brisbane (Australia) and Dusseldorf.
St Josephs school choirs performance was followed by visits from all the other years of the school.
The festival opened by Chamber President Alan Sowden accompanied by Tim Wilkinson, one of the organizers, to a musical backdrop by Guiseley Brass band and guest players.
Over the four days, other musical performances included a delightful display from Chevin Handbell Ringers, Westgate School, The Whartons School and All Saints School Choirs, Fairfax Singers, Courthouse Choir, Otley Townswomen's Guild Choir, Michael Rhodes and Martin Campey at the organ, the rousing Otley Ukulele Orchestra and the event was closed by Otley A Capella Choir.
The 38 individual buckets collected generous donations from the public in excess of £2,500 and each also received a distribution from the sharing tree bucket that itself collected £470.
The Manager of the Otley TSB branch came for a look round and returned an hour later with a cheque for £100 to contribute to the event.
New organizations represented this year included Chernobyl Children's Project (Leeds), Open Country, Healing Little Hearts, Rotary Club of Otley Chevin, Autism First, Donkey Assisted Therapy Centre and Otley & District Talking Newspaper, each of which enjoyed a new audience.
The trees remained present to enhance the atmosphere of the church's Sundays carol concert.